14th of February in Gdańsk and 12th of October in Warsaw ( cooperation with dr Łukasz Guzek) I made  the Sculptsign (Rzizajn) exhibition. we were Looking together for objects on the balance between sculpture and design. Trying to show that only because something is made by an artist or a designer, it does not make it design or art automatically.
Exhibition was connected with didgeridoo concert.
April 11 2018 we organized a  lecture about rzizajn for design department on the academy.
14 lutego przy współpracy z dr. Łukaszem Guzkiem  odbyła się wystawa Rzizajnu. Wspólnie szukamy równowagi i przestrzeni dla rzeźby i dizajnu. Starając się pokazać, że tylko dlatego, że coś zostało stworzone przez artystę lub projektanta, nie sprawia, że coś staje się sztuką lub dizajnem.
Wystawa była połączona z koncertem didgeridoo.
11 kwietnia 2018 zostałam poproszona o przeprowadzenie wykładu dla wydziału architektury i wzornictwa w ramach cyklu wykładów suplementarnych.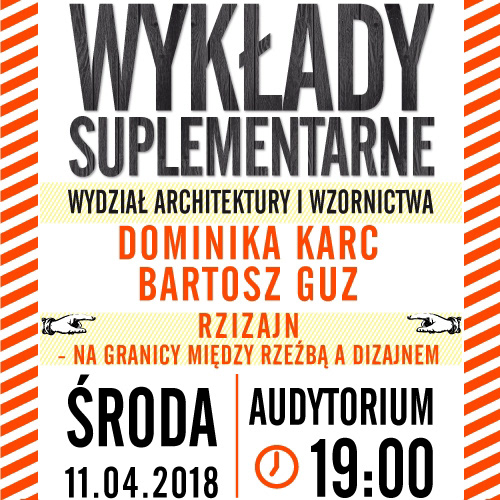 photos by Marcin Cybula and Filip Dowjat